PERSONAL TRAINING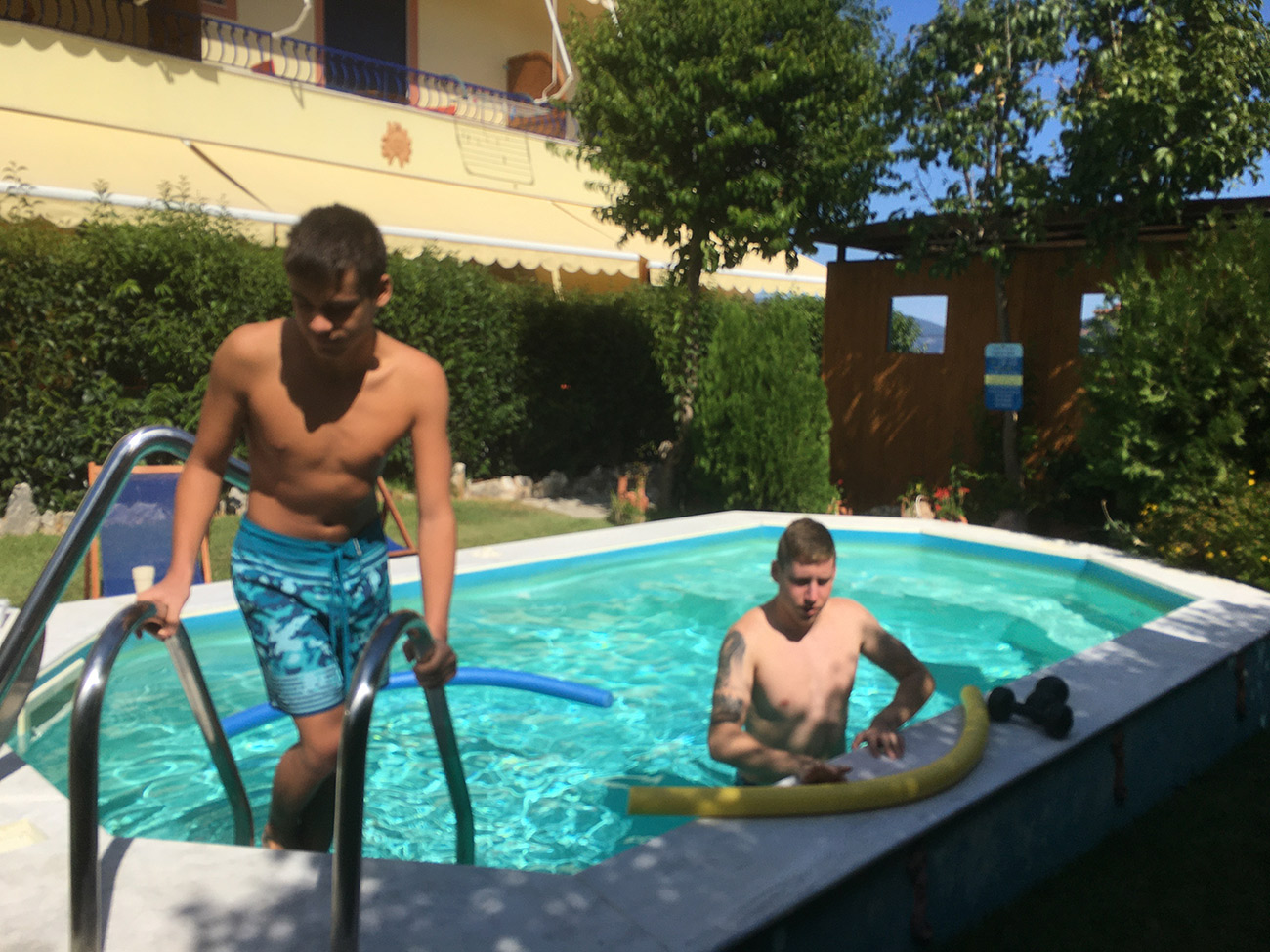 KEFALONIA
TRAINING
HOLIDAY
Your holidays are about to begin on the beautiful island of Kefalonia. How could you resist personal training by which you would achieve the best possible muscular strengthening and relaxation at the same time?
Strengthening, pilates and aqua training will be performed at Kalypso garden in Kefalonia, conducted by our son, Iasonas, a fourth year student of Physical Education University, passionate with working out and specialized in fitness and swimming.
The procedure is open to anybody no matter age or current physical condition.
We wish you a happy and healthy holiday.
*The training sessions will take place after contact and will be performed in the months of July, August and September in 2023.