APARTMENTS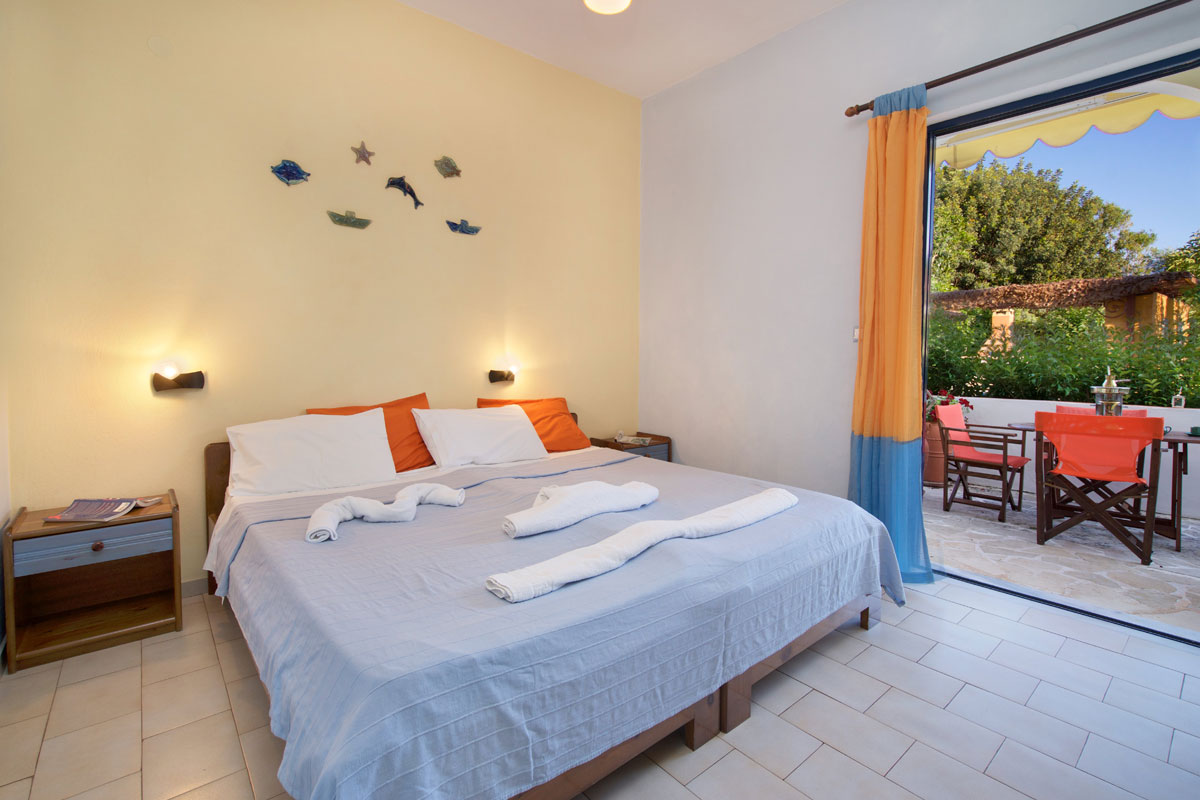 Kalypso apartments in Kefalonia are located in Karavomylos, a quiet fishing village, next to the port of Sami Kefalonia and only 100m from the Ionian sea.
They are fully equipped with taste and simplicity and are environmentally friendly. The Kefalonia apartments are for 4 persons and consist of 2 separate rooms. The main bedroom that can be isolated by a door and a second one with one or two beds and the kitchenette. We could add an extra bed at your request. There is the bathroom of course.
The apartments for 4 persons are on the ground floor and their balconies are surrounded by our garden.
The cleaning service is exceptional, keeping the hygienic standards very high. In fact we've been awarded as TOP CLEAN worldwide.